Every year we host a Hand Made Market fundraiser at Carberry Community Hall, however, this year the hall is a busy place that is accommodating Carberry Collegiate students who need the space to socially distance safely.
Welcome to our adapted Online Craft Sale! Participating vendors have showcased their products below with their contact info. Should you be interested, reach out to them directly.
Are you an interested vendor?
Would you like an opportunity to show case your products? Make a donation to the Carberry Plains Arts Council- suggested amount $5 and you will not only be featured on this website but will also be a part of the promotion we would normally do for this event- newspaper ads, social media shout outs, bi-weekly email blasts.
Wow! That's a lot of leg work for $5!
---
If you're looking to have a warm and welcoming rustic Christmas, Kathy has some holiday sparkle for you! Kathy has made creating art and designing a part of most of her life, she loves connecting to the public with her work and has done consignment work for people in the past.
She's got spoons to get you through this holiday! Check out her beautiful wooden spoon burning designs with inspirational quotes and heart-warming sayings on them. Shop rustic snow man characters with charm- everything from sports team themes, to twinkling lights and sparkles. Kathy also specializes in a variety of commemorative Christmas ornaments.
For your furry loved ones this, how about treating them to a hand woven bed made of re-purposed wool blankets so you also give to a sustainable world this Christmas?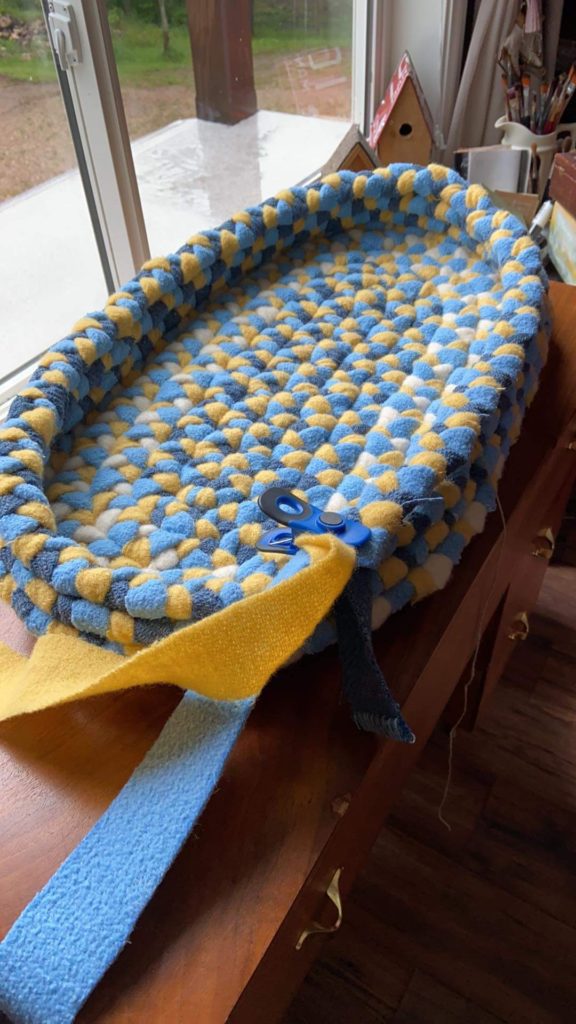 Did you see something you have to have?! Email Kathy at kathyl468@gmail.com
---
Natural Wood is like a fingerprint, no two patterns are ever identical. There are infinite variations of grain, color and texture. And the smell! If you appreciate the look and aroma of natural wood you will LOVE Les Kelly's hand crafted Wood bowls, Platters, Vases, Novelty items and even spinning tops for the kids!
Les uses primarily Manitoba native wood and enjoys revealing the unique grains and patterns that emerge as he works on a piece.
Each original piece is stunning and unique, so if you're looking to purchase something special that will delight the senses and bring beauty and splendor to a lucky person on your list.
If you want to take an aromatic tour of the bowls Les Kelley has in stock, give him a call at 204-726-1679 (home) or 204-857-2999 (cell)
---
Scott Baker Wood-Working
cutting boards, charcuterie boards, cheese trays and various other products such as jewelry holders, bat houses.
email – abaker726@yahoo.ca