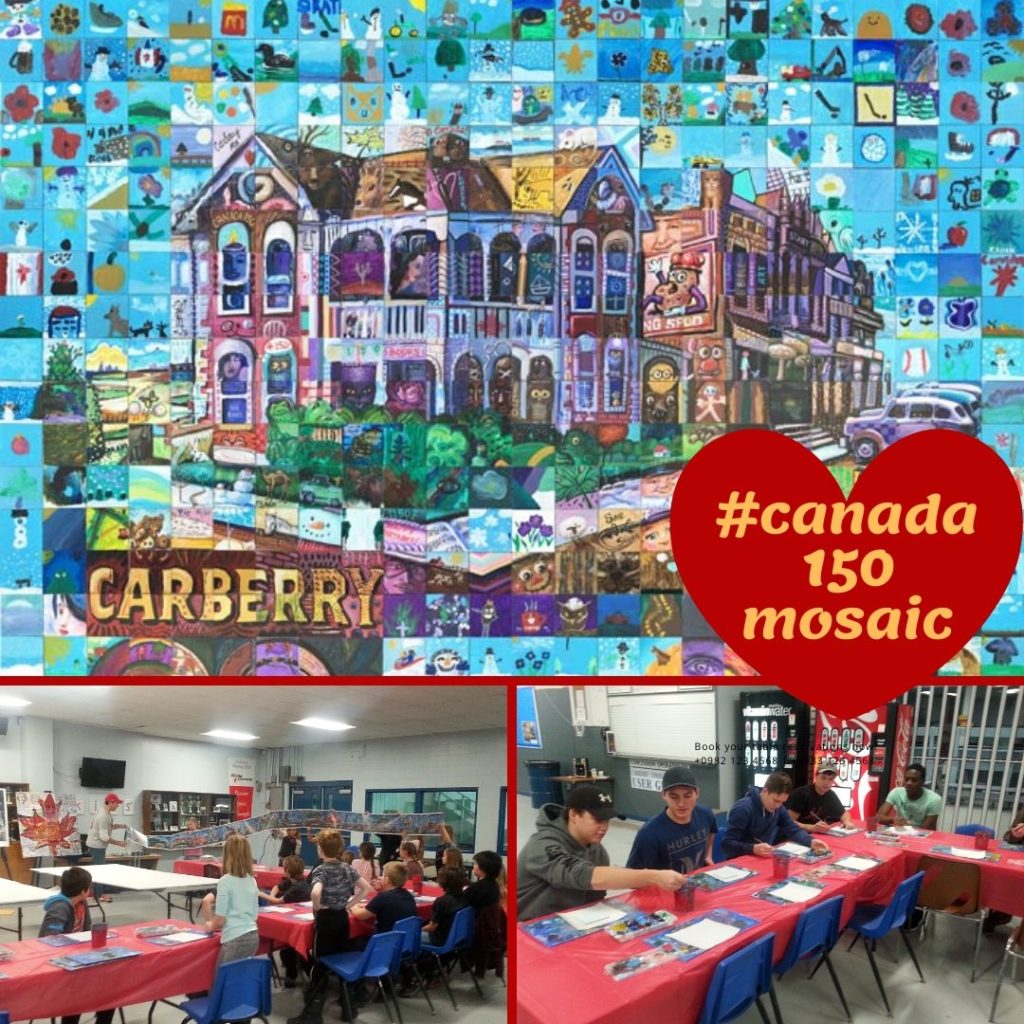 On November 9th and 10th 2017, Carberry became a part of the bigger picture that is Canada 150 Mosaic. This project, created to commemorate Canada turning 150 years old, included 150 different and diverse communities from across the country and Carberry was lucky enough to take part!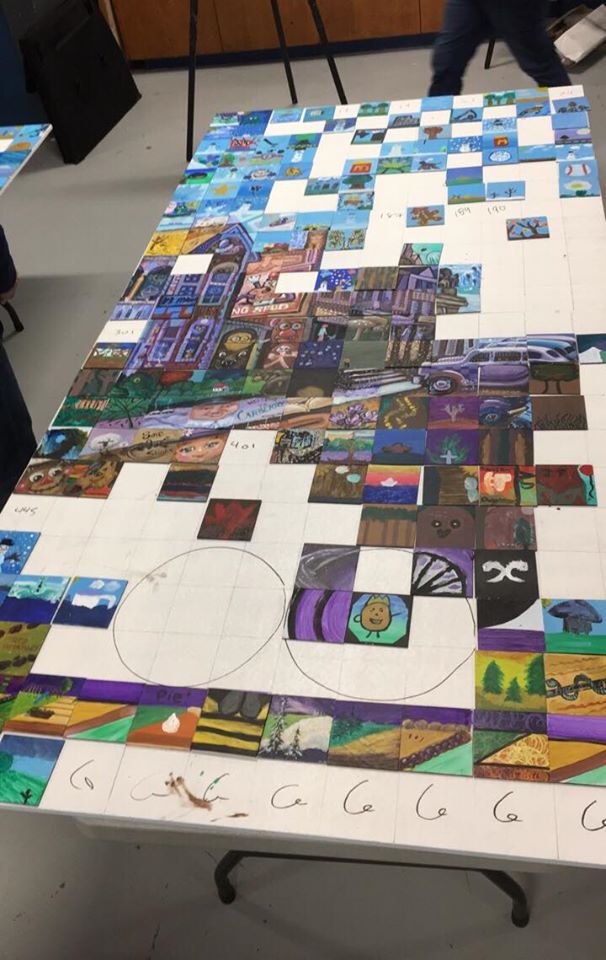 237 participants of all ages gathered at the Carberry Plains Community Center to paint a tile to represent their voice in the mural ."Today you are all here together to be a part of something that will make history here in Carberry" explains artist Phil Alain. Together with artist Paul Lavoie the artists direct use of color and promptly arrange the completed tiles as the planned design starts to emerge.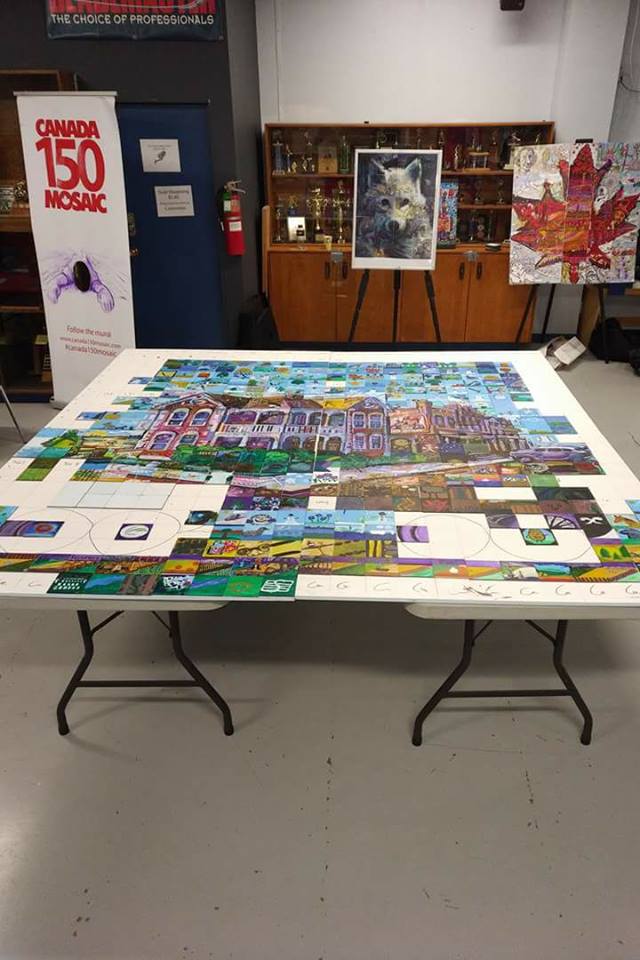 The completed mural now resides in Pioneer Park, across from the Carberry Municipal Office on 4th avenue, Carberry Manitoba.
We would like to thank all the sponsors who supported this community project; ; The Royal Canadian Legion Branch #153, The Carberry Elks #446, Carberry Chamber of Commerce, Links on Main, Styles and Trends, Reilly's Home Hardware, Carberry and Area Community Foundation, and all the individuals that bought a tile in support of the students of Carberry Collegiate and RJ Waugh who participated, Carberry Plains Arts Council graciously thanks you.
A commemorative book was published with full color photos and information about the communities represented in Canada 150 Mosaic project. It is available at canada150mosaic.com