We enjoy partnering with local organizations and community groups to support a variety of events and programming.
The Carberry Plains Arts Council has joined with the Carberry Library to deliver youth programming to the community of Carberry and North-Cypress Langford. Workshops free to participants with local artists such as Nova Cassan have been provided through sponsorship from our local Elk's Chapter. Nova has taught a March Break Youth Drawing intensive and some collage workshops at Carberry Library.
A introduction to Animation and Film Making for youth was also offered at Carberry Library, taught by Vancouver film school graduate Dante Park. These programs were offered free to participants thanks to generous support from the Carberry Elks chapter #466
Prior to the pandemic we offered a drop-in After School Arts Program that included crafts, music, movement and performance as well as creative writing and storytelling.
The Town of Carberry helped support this program by allowing free use of the basement at 122 Main street where our office is located. This helps with storing supplies and also the overall overhead of the program. The town of Carberry and Rm of North-Cypress Langford also give us a grant towards programming at the beginning of the year that we greatly appreciate.
The McCain Foundation is a sponsor of our After School Arts Program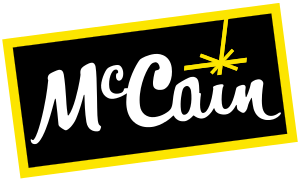 We are grateful to have the opportunity to offer this program free to participants thanks to support of sponsors like McCain and the Town of Carberry and North-Cypress Langford.
In addition to a variety of live performance events, including the August 2018 performance of Truckstop by modern circus troupe Machine de Cirque, the McCain Foundation is our primary sponsor for the After School Arts program.
December 2019 the cross-cultural collaboration Hip Hop Hoop Dance was performed at Brookdale school and RJ Waugh Elementary school.
Hip Hop Hoop Dance is the story of a meeting between a traditional Cree Hoop dancer and a modern Hip Hop dancer who discover though sharing the ethos of their respective cultures that they have more similarities than differences.
The traditional Cree hoop dance performed by Terrance Littletent who is from the Kawacatoose Cree Nation is no doubt visually stunning, but there is a deeper meaning symbolized by the hoop which is the cycle of life. The teachings of the hoop give perspective on the past, present and future of our existence as human beings and the balance of nature that surrounds us.
The Brookdale School and RJ Elementary School performances were generously sponsored by Smart Electric here in Carberry, MB. Smart Electric has always been a strong supporter of programming and events for youth and children.
History was made in Carberry on Wednesday October 16th, 2019 when a premier of multi-award winning Canadian classical composer Vincent Ho's "Heist" was performed by modern cello duo VC2. The program for the evening also included other famous Canadian classical composers such as Matt Brubeck, the son of a well known Jazz pianist and an accomplished session musician who has recorded with artists like Tom Waits, Sarah McLachlan, and Tracy Chapman.
VC2 is Brian Holt and Amahl Arulanandam who have played extensively with the Toronto Symphony Orchestra and the Canadian Opera Company. VC2 is represented by Prairie Debut.
The VC2 performance at Carberry Hall on October 16th, 2019 was generously sponsored by Carberry Sandhills Electric and Mechanical LTD.
Are you interested in supporting Programming and Events provided by Carberry Plains Arts Council?
Ensure the future of arts programming in your community by donating to the Carberry Plains Arts Council. We have had a challenging 2020, as all cultural organizations have, opportunities for fundraising are limited and capacity for programming adjusted to meet public health guidelines.
How you can Donate
E-transfer to crbyarts@wcgwave.ca
Mail a cheque to Carberry Plains Arts Council, Box 130, Carberry- M.B.